AQI, the Air Quality Index is the measurement of the air with which you breathe, higher the AQI, higher is the risk of public health issues. AQI tells about the presence of pollution in the air. We should be engulfed with clean air to survive a healthy lifestyle. AQI changes day by day and hour by hour. The environmental protection agency is working on maintaining the AQI and finding out ways to protect it.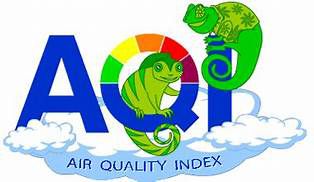 Few Major Air Pollutants Are Given By EPA.
Ground-Level Ozone:
Though the ozone layer in the stratosphere protects us from harmful UV rays, the ground-level ozone is as harmful as compares to the upper-level of ozone is helpful. The ground ozone mixed with dust and pollution and creates SMOG. It causes lung infection, breathing issues, and chest compression, etc.
Pollution coming from the vehicle, industries, and boilers, etc., react with sunlight and creates ground ozone. The level of ground ozone increases in the warmer areas easily than in colder areas.
Sulfur Dioxide:
When coal and fuels containing sulfur burns, they produce sulfur dioxide and releases into the atmosphere. When sulfur dioxide reached into the human body, it causes lung cancer, shortage in-breath, and other health problems.
"Note: Staying too long in sulfur dioxide can cause asthma."
Carbon-monoxide, nitrogen oxide, wildfire, and PM2.5 also responsible for increasing the AQI.
Here Are A Few Levels Of Air Quality Index (AQI):
AQI range between 0-50 is considered a good range symbolizes green color.
AQI range between 51-100 is considered a moderate range that symbolizes yellow color.
AQI range between 101-150 is considered an unhealthy range that symbolizes orange color.
AQI range between 151-200 is considered an extreme unhealthy range that symbolizes red color.
AQI range between 201-300 and above is considered a hazardous range that symbolizes purple color.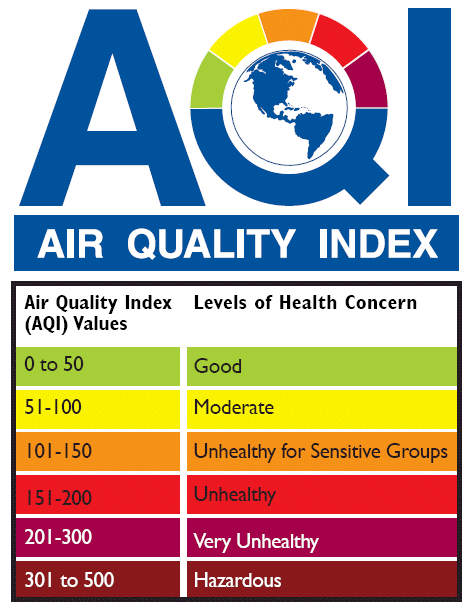 "Note: Children, old people and someone suffering from lung infection should avoid too much outdoor roaming. Also, take care of your pets as they are too much sensitive to pollution than us."
Clean breathing is important to sustain a good life-though there are various breath cleaners available in the market. Also, the add-on solutions should be taken to clean the air we breathe.
-Avoid excess outdoor activities like jogging, exercising, cycling, and playing.
-Avoid going to warmer places for tracking and hiking.
-Keep scarf and wear face masks that can control particle 2.5 (PM2.5).
-If the AQI increases in your area try buying a good air purifier.
-Keep yourself hydrated and avoid oily foods.
-Opt for healthy food options and start working out indoor.

Proper precautions and on time cure can prevent you and your loved ones from getting prone to air pollution. Stay healthy and smile!
This content is originally here: https://www.apsense.com/article/what-is-air-quality-index-solutions-should-be-taken-to-clean-the-air.html